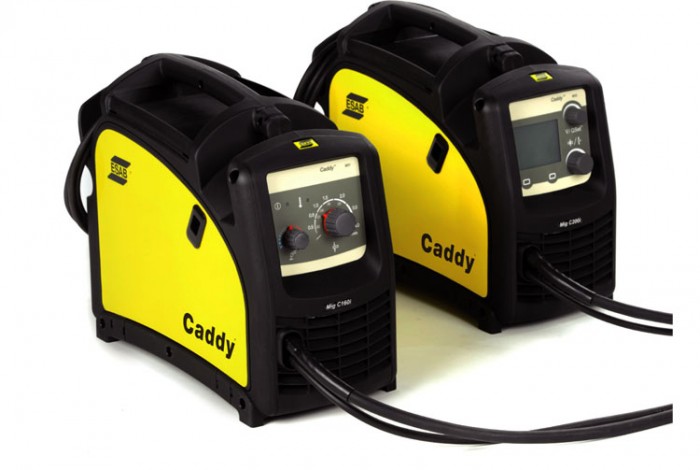 Compact. light and powerful. Caddy Mig C160i/C200i welding inverter is a perfect companion for your travels. Sling the carrying strap over your shoulder and go on to the next job. This go-anywhere welding unit offers industrial welding capacity even in the most remote of locations. Whether you choose the Caddy® Mig C160i or the intelligent C200i, your new partner will exceed your expectations. From light metal structures, Auto-body repair, workshop or site maintenance and installation. To tough demanding agricultural and industrial applications, the Caddy MIG is robust, efficient, reliable and user-friendly.
Caddy MIG is powered by single -phase 230V and can be connected to either mains electrical power or power provided by a generator without any issue. The simplest way to obtain excellent high grade welds: Just select the material thickness and start welding. Or even easier still, Caddy MIG 200 with QSet.
More power than ever before
The energy-efficient PFC module (Power Factor Correction) smoothes out the current for effective operation. The result is up to 30% increase in welding power for the same fuse rating.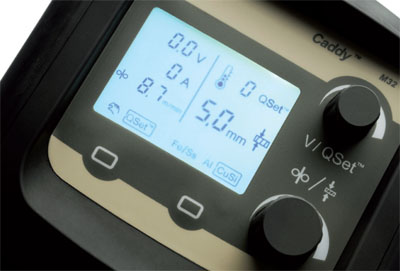 QSet
Intelligent and self-learning-the perfect short arc! Ideal for all material and gas combinations. Just choose the material and thickness to be welded and the rest is done for you by QSet. Lightning-fast arc regulation ensures perfect, consistent results capable of compensating for wire stick-out variation for example when welding in confined spaces.
Caddy Mig
• Easy to use;Uses material thickness to preselect welding parameters
• Fine adjustment of heat input
• Weight under 12 kg (incl. torch, work piece cable and main cable)
• Single phase 230 Volt 50/60 Hz
• Generator-compatible
• Suitable for 100-200 mm Diameter Spools
• High quality welding torch MXL™ 180
• Tool holder
• Roller holder for torch and cable
• Easy polarity change over when using self-shielding cored wire consumable.
Caddy Mig C160i
• Optimized for construction steel, metal sheet thicknesses from 0.5 - 4.0 mm.
• Solid and cored wire, wire diameter 0.8 mm
Package includes
Welding torch with 3m cable, mains cable 3m with plug, protective gas hose 4,5m with clamp and quick connector, earth cable complete, carrying strap, consumables for 0.8 mm wire and instructions for use. 1 kg welding wire OK Autrod 12.51, 0.8 mm